News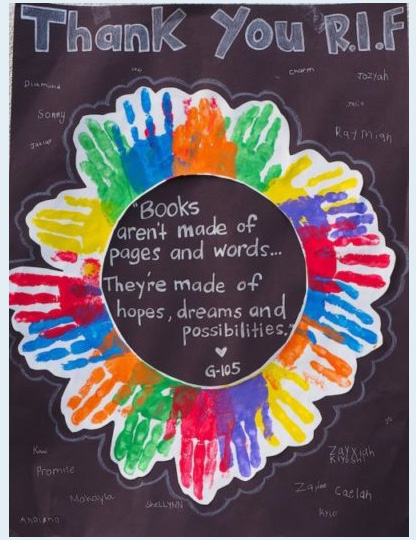 As we enter the holiday season and reflect on all the things we are thankful for, we want to take this opportunity to give thanks to all of our dedicated volunteers and generous supporters throughout the many years that have helped RIF Honolulu serve Hawaii's keiki.
For over 40 years, RIF, Honolulu has supported children and communities on Oahu to promote literacy and a life-long love of reading. With your help, we have distributed over 600,000 brand new books, and impacted the lives of over 50,000 of Hawaii's keiki through books and literacy support. Since 1978 RIF Honolulu, along with the many volunteers and supporters, has been dedicated to RIF Honolulu's mission of promoting literacy through book ownership. Today we have grown to serve Pre-K – 3rd grade students in 16 public schools throughout Oahu.
On behalf of Reading is Fundamental, Honolulu, and the children we serve:
Thanks for READING
THANKS for reading to a CHILD
Thanks for giving the gift of a BOOK
Thanks for supporting our local schools and TEACHERS who work every day toteach our children
Thank you to the PARENTS and CAREGIVERS
Thank you to the COMMUNITY
Our work at Reading is Fundamental, Honolulu would not be possible without the support of people like YOU who know that if a child can read, they have the fundamental building blocks required to succeed. THANK YOU for your work to empower children to read, learn and grow.
Aloha, Mahalo and Malama Pono
RIF Honolulu Board of Directors