News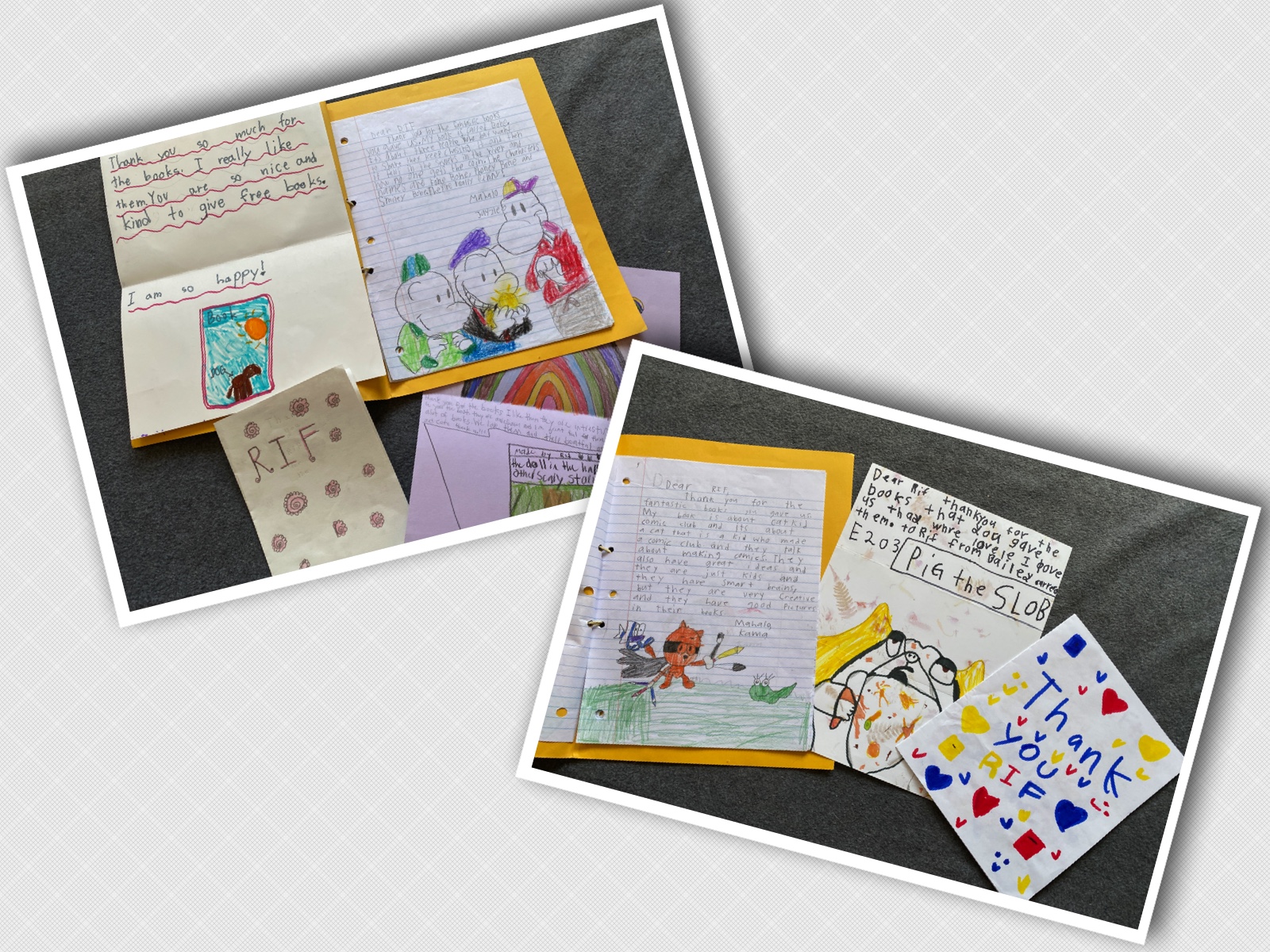 We successfully wrapped up our visitations for the school year, and have received many mahalo notes from the students.
Schools this year have told us:
"The volunteers .. have not only inspired a passion for reading, but also helped to cultivate important skills such as critical thinking, creativity, and empathy. It is so important to encourage a love of reading in children, and the volunteers do an outstanding job of engaging our students and making the reading experience both fun and educational. Their dedication and commitment to promoting literacy are truly admirable, and we are so grateful for everything they do."
"[The students] get so excited when they know that our valuable and hardworking RIF volunteers will be on campus because they know that after the book talks are done, they'll each get to choose their own book to keep. It's funny because that's when they all start to sit up straight, trying their hardest to behave so they'll get first pick of all these wonderful books! The RIF program not only sparks our students' interest in reading, but it also helps them to become better readers."
RIF volunteers thoroughly enjoyed their times with students, after having to stay away for so long due to the pandemic. See you next school year!