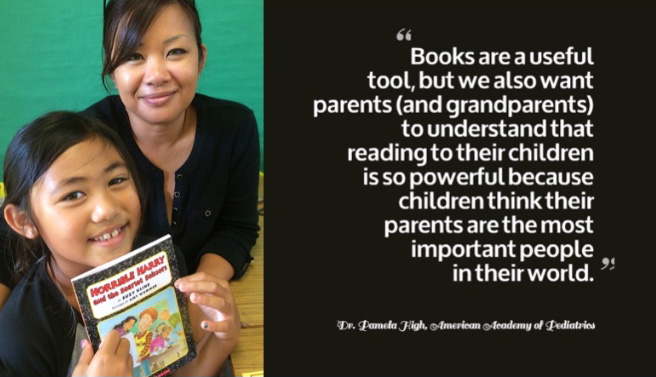 Reading aloud is the single most important activity to prepare children for school.
Talk with your children as you play or do chores. Talking with you helps them learn to use words.
Read to your children. Let them choose the story. Bedtime is a good time to read.
Let your children see you read so that they know you enjoy reading and think it is important.
Ask older children to read to younger ones. The older children will be proud of their skills, and the younger ones will want to read like them.
Go to the library together. The librarian can help find books your children will enjoy.
Keep books, magazines, and newspapers around your home so there will always be something to read.
Say rhymes or poetry, or sing songs. Rhymes help children learn letter sounds.
Tell stories about your family and stories you enjoyed as a child. Have other family members tell stories, too.