Generous Book Donation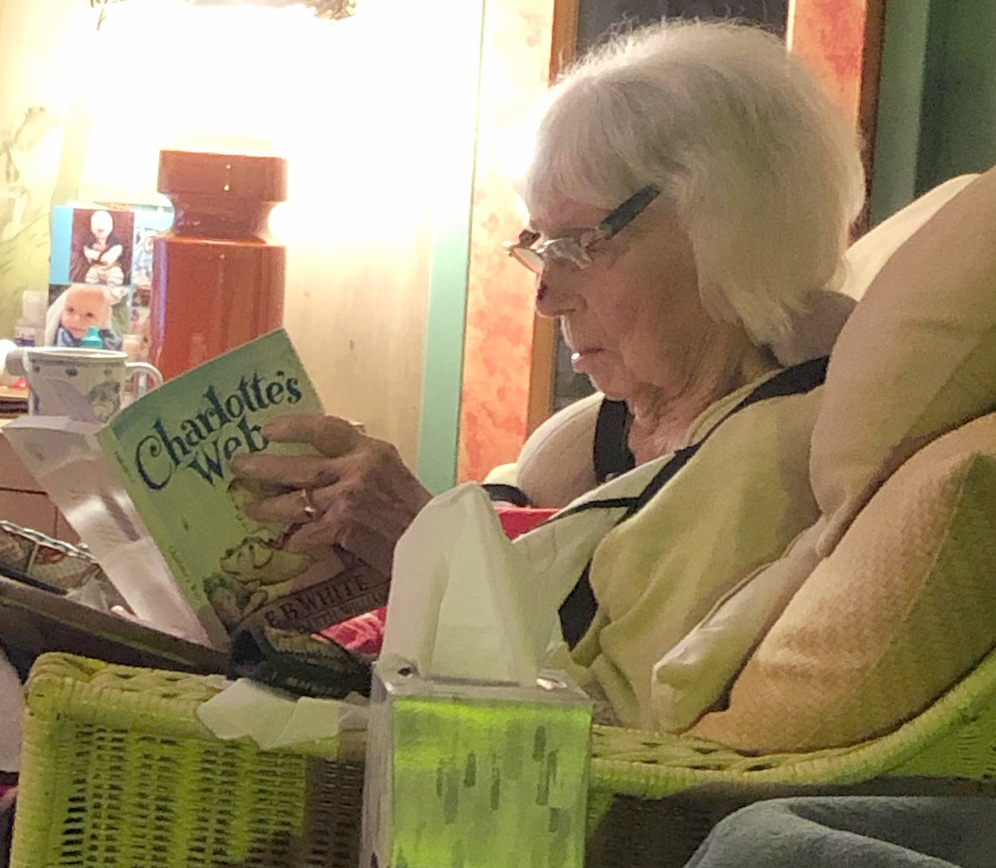 RIF Honolulu recently received a generous donation from Ann Whedbee, the mother of one of our volunteers, with instructions to purchase two specific titles. As a student she excelled in school, has always valued education, and is an avid, life-long reader. She loves the RIF program, and decided at the end of last year she wanted to help.
She chose Charlotte's Web by E. B. White and Ohana Means Family by Ilima Loomis because she feels it is important for children to be exposed to classic stories with a positive message. Ann further wants to support local writers, and provide stories that local children can identify with, hence Ilima's book. Ohana Means Family was selected after reading about a dozen books by local authors RIF Honolulu suggested and sent home for Ann's perusal.
Her photo above shows that a good book becomes a life-long friend and source of pleasure. Mrs. Whedbee will be 105 on March 10, 2022.